Our Quads and Side by Side Rentals
QuadGirl quad rentals
QuadGirl quads, ATV, 4×4, 4 wheeler rentals is located in Los Barriles. We have a full range of brand new quads for rent –  4 wheelers, 4-seater quads, 2-seater quads, 4×4's, ATVs and UTVs – whatever you call them, we have them!
In addition, we accessorize most of our quads with baskets and fishing rod holders for the anglers out there. For a small extra fee, we can provide snorkeling gear, boogie boards, beach umbrellas, and various types and sizes of coolers for your outing.
At QuadGirl you'll have access to the newest quads in town, our highly trained and experienced staff, along with our extremely competitive rates. Our goal is to exceed your expectations and to offer a quad rental experience so incredible that you can't wait to come back again!
We'll get you rolling!
Below is a partial list of the many types of quad rentals we have available at our shop in Los Barriles. QuadGirl is located on Avenue Valentin Ruiz in the palapa across from the Oxxo market. Look for our quads! Our quad rentals include:
Polaris Ranger 1000 6-seater with Ride Command
4-seater Razor 1000s
Polaris Sportsman Touring 570
Honda 420cc 4 wheel drive quads
Honda Pioneer 700cc 4 wheel drive 2 seater side by side seating
Honda Pioneer 700cc 4 wheel drive 4 seater side by side seating
For our quad rental rates, click here.
ATV Safety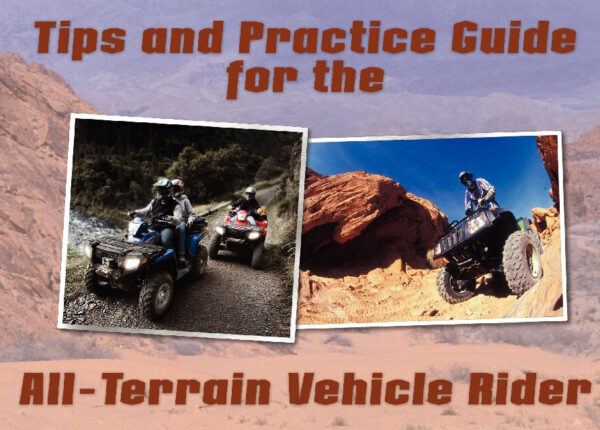 To learn more about ATV Safety, please visit ATVsafety.org or download their free safety brochure here.  Let's all ride safe out there!
ATV rentals, Los Barriles quad rentals, side by sides rental, UTV rentals Los Barriles, east cape quad rental, best quad rental los barriles, quad tours, newest quads for rent Los Barriles, quadgirl ATV rentals